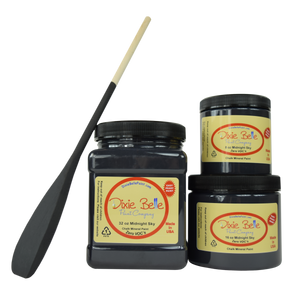 Midnight Sky
Midnight Sky is a dark blue black. You'll see this calming color when you take a look through a telescope at night.
Whether your style is modern or rustic, Midnight Sky will make your space feel more grounded. Use this dramatic color to add dimension to your painted project.
Dixie Belle is amazing
This color is just gorgeous blackest blue with undertones of charcoal gray. Love it, Leslie is the best. If she doesn't have it in stock she will order it.
Thanks so much for the review. I love, love Midnight Sky! Happy to help anytime.
---
We Also Recommend
---